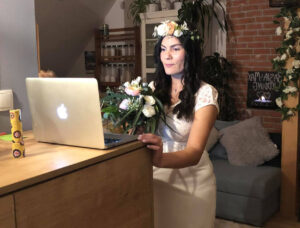 It has been my privilege and honor to officiate weddings since 1994. I always love meeting amazing couple's, and their awesome families and friends. If you are a Bride, Groom, Bride's, or Groom's, please leave a review for me of your personal thoughts of the ceremony. I thank you, from my heart to yours,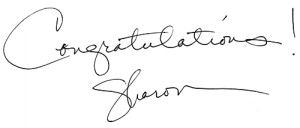 REVIEWS:
ONLINE WEDDING
Sharon Vollett is the best Minister for the County of Utah. She is very passionate about welcoming us during the Ceremony and every moment of it was golden and very memorable all because of her. It's like we knew each other all along. She accommodates every single inquiry we encountered before the big day. She made sure that we will not think of anything else but to be excited for our most awaited day. Thank you is not enough for helping us every step of the process, but from the bottom of our hearts with Florence, we wish that God bless you more for helping people make their dreams come true.
All the best!
Marily and Florence
5.0/5.0 Quality of Service: 5.0 Responsiveness: 5.0 Professionalism: 5.0 Value: 5.0 Flexibility: 5.0
ONLINE WEDDING
We looked at other Virtual Wedding services, and being new to this idea, who do you trust? One organization charged as much as $1300.00, we did not know the good from the bad. On the utahcounty.gov website, under designated officiants, we found Sharon Vollett and her website https://petalsandpromises.wedding. Of course, we were unsure if this was just a giant scam. So we researched and found that Sharon's website and information was found on other websites that recognize individual officiants, so we figured there was a good chance she was legit.
From the first contact after we filled out her online marriage form and paid her fee, I can honestly say that she stayed in touch with us thru the whole process, calmed the nerves of two seperate people on two separate continents and overall was kind and compassionate thru the whole process.
On the day of, we had technical issues at the start of our ceremony. And even though we had online problems, Sharon worked with us to make this event a special and memorable part of our lives. I am now married to a woman I adore, and could not recommend an online wedding service any higher than I recommend Sharon Vollett and Petals and Promises.Her service fee is amazing and her assistance was second to none.
Thanks Sharon!!
John and April

5.0/5.0 Quality of Service: 5.0 Responsiveness: 5.0 Professionalism: 5.0 Value: 5.0 Flexibility: 5.0
ONLINE WEDDING
Sharon Vollett, Petals and Promises, thank you so much for your time and professionalism in marrying me and Darline. You made the online process easy and convenient! Also, thank you for your direction and advice on what next steps to take in order to get the immigration process started.
Thanks again, you were great!
Lorenzo and Darline
5.0/5.0 Quality of Service: 5.0 Responsiveness: 5.0 Professionalism: 5.0 Value: 5.0 Flexibility: 5.0
ONLINE WEDDING
Artur and Joan said…
Dear Sharon, we really loved the day and thanks to you it went so smoothly and we soon felt relaxed as you guided us through. We will never forget it. I'm sure many couples you have married, feel the same as we do.
Sincere thanks and very warm wishes.
5.0/5.0 Quality of Service: 5.0 Responsiveness: 5.0 Professionalism: 5.0 Value: 5.0 Flexibility: 5.0
ONLINE WEDDING
Rose & Stefan said…
We couldn't be more pleased with Sharon, from our initial interactions, to the actual wedding ceremony. She made the process stress-free and easy leading up to our ceremony. We are so grateful for choosing such a wonderful officiant and highly recommend Sharon to anyone. She is the Best Wedding Officiant for your marriage! Thank you again for making this possible for us!
Have a blessed day, Rose & Stefan
5.0/5.0 Quality of Service: 5.0 Responsiveness: 5.0 Professionalism: 5.0 Value: 5.0 Flexibility: 5.0
ONLINE WEDDING


Carmel & Jenny said…



After 12 years of waiting, Our hearts were delighted to be wedded by Sharon! THANK YOU is an understatement for all Ms. Sharon had done for us since day 1 until our big day. Our wedding wouldn't have been magical and everything that it was if it wasn't for Ms. Sharon's professional guidance.
She helped us and guided us with her speedy responses to all our queries since the first day that we reached out to her. And with her reassuring replies, she calmed down our wedding jitters. She made a very relaxed and comfortable ambience on our big day that it felt so surreal and magical. And just as she constantly reminded us, "everything will be alright"; and indeed it was so. After all, love is love and being so, it wins. Thank you Sharon! Love from us, Carmel & Jenny.
5.0/5.0 Quality of Service: 5.0 Responsiveness: 5.0 Professionalism: 5.0 Value: 5.0 Flexibility: 5.0
ONLINE WEDDING
Priscillah and Judith said…
Sharon, you made our dream wedding come true. We faced many challenges in trying to get a marriage license due to our circumstances, but you never gave up on us. You went above and beyond, contacting the County and us back and forth and helped us get the marriage license. You replied to our emails in fantastic time, and made sure that whatever hardship we faced, we would overcome. On the day of the wedding, everything was really great! Our wedding went well. After the wedding, we again had problems arranging the delivery of our marriage documents and you went the extra mile to help us. We received our documents after the honeymoon and couldn't be happier. We recommend Sharon. She is absolutely fantastic and she is great value for money. We have since recommended her to many because she is amazing.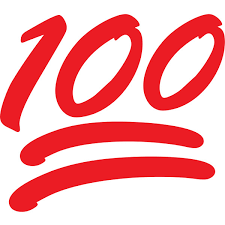 Thank you Sharon,
Priscillah and Judith
5.0/5.0 Quality of Service: 5.0 Responsiveness: 5.0 Professionalism: 5.0 Value: 5.0 Flexibility: 5.0
ONLINE WEDDING
George said…
Reverend Sharon is a most accommodating, professional, kind, sincere and helpful human being. Our online service was a truly cherishing moment forever immortalized on video and we highly recommend Petals and Promises to any and all who wish to enhance their lives with matrimony. Bless you Rev. Vollett!

5.0/5.0 Quality of Service: 5.0 Responsiveness: 5.0 Professionalism: 5.0 Value: 5.0 Flexibility: 5.0
ONLINE WEDDING
Mel & Rowena said…
Thanks Sharon for everything & we were happy to be able to complete our marriage ceremony. Sharon was gracious and very helpful throughout the entire process and very patient when our WIFI started acting up and it took longer to complete the ceremony. I highly recommend her and we have already recommended Sharon to someone else we know. Thanks again!
5.0/5.0 Quality of Service: 5.0 Responsiveness: 5.0 Professionalism: 5.0 Value: 5.0 Flexibility: 5.0
ONLINE WEDDING
Crystal, Bride said…
Thank you for the amazing ceremony! I could not have expressed the words in a better way!! That was just amazing.
5.0/5.0 Quality of Service: 5.0 Responsiveness: 5.0 Professionalism: 5.0 Value: 5.0 Flexibility: 5.0
ONLINE WEDDING
Lee, Groom said…
Sharon was a pleasure to work with. She made the process easy, straightforward, and alleviated any of our perceived stresses. The ceremony was very nice, both sides of our family said it was a beautiful ceremony and thought Sharon did a great job!
5.0/5.0 Quality of Service: 5.0 Responsiveness: 5.0 Professionalism: 5.0 Value: 5.0 Flexibility: 5.0
ONLINE WEDDING
Bride said…
I most definitely recommend Sharon, she's very easy to get a hold of with any questions or concerns. She went above and beyond to help us through all the steps to be able to make our wedding possible. I really appreciate her, she's an amazing person, I am so thankful that we found her.
5.0/5.0 Quality of Service: 5.0 Responsiveness: 5.0 Professionalism: 5.0 Value: 5.0 Flexibility: 5.0
ONLINE WEDDING
Derek said…
Sharon was instrumental in helping take the stress out of our wedding ceremony so we could focus on having a beautiful virtual wedding. Her words in the ceremony were appropriate and moving, there was not a dry eye for those who attended. I certainly am glad to have chosen Sharon to perform our ceremony. She was very thorough and fast to respond to all our questions leading up to the special day. I would strongly recommend Sharon if you are looking for a Wedding officiant.
Thank You Sharon!
5.0/5.0 Quality of Service: 5.0 Responsiveness: 5.0 Professionalism: 5.0 Value: 5.0 Flexibility: 5.0
Basia said…
Personalized Online Wedding. We chose Sharon to be our Wedding Minister based on reviews and the website: https://petalsandpromises.wedding/. From the very beginning we were impressed by Sharon's engagement, openness, flexibility, professionalism and kindness. We didn't know what to expect and how to arrange the Zoom wedding, also accommodating three time zones and Sharon gave us some useful advice, answered all our questions and drafted personalized ceremony, which turned out to be joyful, heartwarming and very spiritual experience not only for us, but for our friends and family too. 
If you are planning an online wedding, we recommend reaching out to Sharon Vollett who will personalize and transform your special day into an unforgettable experience.
Sharon, thank you from the bottom of our hearts for being with us on our special day!
5.0/5.0 Quality of Service: 5.0 Responsiveness: 5.0 Professionalism: 5.0 Value: 5.0 Flexibility: 5.0
ONLINE WEDDING
Sebastian said…
Highly recommend Sharon the whole ceremony was beautiful. We even incorporated an interpreter since most of our family doesn't understand English. Thank You Sharon!
5.0/5.0 Quality of Service: 5.0 Responsiveness: 5.0 Professionalism: 5.0 Value: 5.0 Flexibility: 5.0
ONLINE WEDDING
Robb said…
My wife Angelika and I were blessed to have Sharon officiate our VIRTUAL wedding this past Friday, November 20! I am a Polish American from the Boston area while Angelika is from and lives in Kolobrzeg, Poland. We weren't able to marry in timely fashion in Poland due to slow moving government procedures exacerbated by COVID and decided to speed our matrimony up by having a virtual wedding, which is currently only offered anywhere in the world by the Utah County Clerk. I found Sharon's contact info on the Utah County Clerk's page and reached out to her. Sharon was kind; helped talk Angelika and me through the entire wedding registration and virtual marriage ceremony processes and too the time to learn about our history prior to drafting up a beautiful ceremony; answered my several emails promptly and officiated a wonderful, heart-warming ceremony. Sharon has a big heart, is extremely accommodating, is a prompt and excellent communicator and I would recommend Sharon to everyone looking to ensure their wedding is not only well-executed but as personable and heartfelt as can possibly be. I now call Sharon a friend as she made our wedding experience exquisite!

5.0/5.0 Quality of Service: 5.0 Responsiveness: 5.0 Professionalism: 5.0 Value: 5.0 Flexibility: 5.0
ONLINE WEDDING
André said…
We booked Sharon for our Zoom ceremony in the middle of the pandemic, at a time when we were unable to assemble with family/friends. It was a difficult situation because my fiance and I could not physically be together for our wedding, but we made the best of it and Sharon's ceremony certainly helped us feel as close to each other as possible. She was great to work with throughout the planning process as well, very responsive to emails and answered any questions we had. She tailored the ceremony to us specifically and added in personal notes about each of us that touched even our parents. I'll never forget the unique way in which we were married and highly recommend Sharon's services to anyone needing a Zoom wedding or a traditional one.

5.0/5.0 Quality of Service: 5.0 Responsiveness: 5.0 Professionalism: 5.0 Value: 5.0 Flexibility: 5.0
Taylor said…
Sharon was so warm and friendly and a breeze to work with. I didn't want to go with generic wedding vows and wanted something more personal that included details of our own love story. Sharon customized our vows and made our ceremony truly special for us.

5.0/5.0 Quality of Service: 5.0 Responsiveness: 5.0 Professionalism: 5.0 Value: 5.0 Flexibility: 5.0
ONLINE WEDDING
Mike said…
I want to highly recommend Sharon for your virtual ceremony. Sharon has a caring heart and it shows in how she works to make sure your ceremony is memorable. When Sharon married Eve and I she was so patient because of course my bride was fashionably late.  However, we had a wonderful ceremony and Sharon made everyone feel so welcome.  The union of a marriage in 2021 is  so different with technology.  When the bride and groom sit on two different continents and time zones are 14 hours difference it is so wonderful to find someone like Sharon who was willing to be flexible.   Reach out to her today with your marriage needs.
5.0/5.0 Quality of Service: 5.0 Responsiveness: 5.0 Professionalism: 5.0 Value: 5.0 Flexibility: 5.0
Tisha H. said…
Historical! 
Sharon is such a kind and sensitive soul. I feel so honored to have had her officiate our Wedding Ceremony! She is professional, responds efficiently and you can tell she understands the Power of Love. I had a few hiccups during the date for our wedding. Her contact was reassuring and affirmative for me. She is patient…as is Love. Sharon! Thank you so much for being a part of this sacred experience with David and I. I will always and forever cherish our Wedding Day. It was a Historical Day and Sacred. Im so happy that you were a part of it all. You knew exactly….what the energy all around us was. Thank you. *Hug*
5.0/5.0 Quality of Service: 5.0 Responsiveness: 5.0 Professionalism: 5.0 Value: 5.0 Flexibility: 5.0
ONLINE WEDDING
Tondra R. said…
Our online wedding was just what we wanted!!! 
Sharon was amazing!! Her website was user friendly and informative and when I contacted her she was warm and professional. She had the details for online weddings available on her website and encouraged me to check it out myself. She was wonderfully helpful and patient and performed a beautiful ceremony that spoke exactly to our sentiment. Couldn't have asked for a better experience; so grateful for this effortless start to our marriage.
5.0/5.0 Quality of Service: 5.0 Responsiveness: 5.0 Professionalism: 5.0 Value: 5.0 Flexibility: 5.0
Ha P. said…
Wonderful experience! 
Sharon performed a beautiful elopement ceremony for us. She was flexible, professional and worked hard to meet our vision for the ceremony. She listened to what we wanted from the ceremony well and did a fantastic job at accommodating our wishes. She is also super sweet!
5.0/5.0 Quality of Service: 5.0 Responsiveness: 5.0 Professionalism: 5.0 Value: 5.0 Flexibility: 5.0
ONLINE WEDDING
Logan M. said…
Our Online Wedding Was Amazing! 
Sharon was such a great choice as our wedding officiant. We screened many different choices and found her to be the most reputable, professional, reasonably priced, and friendliest! Much friendlier than others. When we chose her, we didn't know exactly how we wanted our ceremony, but she still found a way to make it special for us. Communciation during the process with her was so easy, and after the ceremony she took care of the paperwork right away. Getting married during the Covid-19 crisis was challenging, but Sharon made it easy and memorable. Highly recommended -Logan and Kanokdarin M.
5.0/5.0 Quality of Service: 5.0 Responsiveness: 5.0 Professionalism: 5.0 Value: 5.0 Flexibility: 5.0
Stacy L. said…
Personalized Wedding in Zion National Park. 
We were so happy with our decision to hire Rev. Sharon Vollet as our officiant. The second I met her I knew I didn't want anyone else! The ceremony was so personalized to us and it was a wonderful mix of what we were both looking for. Because my wedding was in Zion National Park, the logistics of getting down to the ceremony site was a little difficult. She was so willing to make it all work!! I cannot stress enough how wonderful she was to work with! She was another perfect piece in my perfect day!
5.0/5.0 Quality of Service: 5.0 Responsiveness: 5.0 Professionalism: 5.0 Value: 5.0 Flexibility: 5.0
Rose said… 
There is not enough words to describe how amazing Sharon was helping us during our wedding ceremony plans!! She is the sweetest person in the world and was so determined to personalize our ceremony, spending time to get to know us, our personalties, essences, history and of course our love story!! She guided us during the ceremony with positive energy, confidence and allowed us to have so much fun!! Don't even waist your time looking somewhere else . Book her for your special day and relax because she will take care of you and on your special day!! Thanks Sharon so much!! We love you, Rose & Meik
5.0/5.0 Quality of Service: 5.0 Responsiveness: 5.0 Professionalism: 5.0 Value: 5.0 Flexibility: 5.0
Bill said… 
Small, intimate and personal. This is exactly what we wanted. Reverend Sharon walked us through the process to get exactly what we were looking for. There were 10 of us including Sharon at our new home. It was short notice, giving her maybe 2 weeks to come up with a wonderful day we will always remember! We thank you and highly recommend you to couples looking for a memorable service. Belinda and Bill
5.0/5.0 Quality of Service: 5.0 Responsiveness: 5.0 Professionalism: 5.0 Value: 5.0 Flexibility: 5.0
Sophia said… 
My husband and I could not have been happier with our experience with Sharon. EVERYTHING about our experience with her was great. We loved the way she had us pick out what we wanted in our ceremony. It was so efficient and made us both feel like we played a major role in what was said. I cannot tell you how many compliments we had on the ceremony compared to typical ceremonies seen. She is so sweet and made me feel at such ease. We highly recommend her.
5.0/5.0 Quality of Service: 5.0 Responsiveness: 5.0 Professionalism: 5.0 Value: 5.0 Flexibility: 5.0
KIM said… 
I am so glad that we decided to go with Sharon! She is wonderful, so prompt to reply, very flexible. She definitely wants to make sure she is the right fit for you and the vision you want for your wedding. Her voice is so soft, it sounds just like an angel! I couldn't be happier with her officiating our wedding. She also had very good ideas to make the moment more special.
5.0/5.0 Quality of Service: 5.0 Responsiveness: 5.0 Professionalism: 5.0 Value: 5.0 Flexibility: 5.0
Jennifer and Nick said… 
We could not be more pleased with our whole experience with Sharon. With her charm and gentle style, Sharon has the natural ability to put people in her presence at ease. Her calming influence on the big day helped me tremendously. I underestimated the significance of an officiant's role until after my experience with Sharon. Countless guests approached us, immediately following the ceremony, on how beautiful the ceremony was and specifically, how amazing Sharon was! She was instrumental in creating the ceremony experience we were hoping for. She clearly captured our guests' hearts, too! Sharon, thank you so much for everything!!
5.0/5.0 Quality of Service: 5.0 Responsiveness: 5.0 Professionalism: 5.0 Value: 5.0 Flexibility: 5.0
Catherine said… 
We worked with Sharon for our wedding in June 2018, and it was a phenomenal experience. We were planning a Utah wedding long distance (from New Zealand!), and right from the start Sharon made the process easy, enjoyable and insightful. We wanted a wedding which reflected our spiritual values while being non-denominational, shared our unique story, expressed the depth of what our marriage and our vows meant to us, and involved our guests personally. We felt a heart connection with Sharon from our first call on Facetime, and she took the time to understand our vision for the ceremony. She sent us a thoughtful questionnaire to help with shaping the ceremony, and working through it as a couple was a powerful experience. We collaborated with Sharon in writing the script, and she was very accommodating to make sure it was exactly what we wanted. When we finally met in person a couple of days before the event, we knew we were in the right hands. The ceremony even exceeded our expectations. We staged a "ring warming" which worked smoothly and was very special. Sharon spoke beautifully, and our exchange of vows was a profound, moving and sacred experience. She concluded the ceremony with a short poem which she had written for us and which made me cry the first time I read it. Throughout the process, Sharon was a consummate professional working from the heart. We would give her our highest possible recommendation.
5.0/5.0 Quality of Service: 5.0 Responsiveness: 5.0 Professionalism: 5.0 Value: 5.0 Flexibility: 5.0
Heidi said… 
Absolutely Beautifully done!!!!! She was perfect in every sense of the word!! Made my ceremony personal not just to me and my fiancé but to my wedding party and guest…greatly greatly recommend her to all weddings for an officiant. Rev. Sharon God bless you for making my ceremony so extremely memorable and cherished.
Jansen said…
Sharon Vollett is INCREDIBLE! I knew she was the right fit after the very first meeting! She spent two hours getting to know my husband and I asking many questions about our love story to help customize a wedding ceremony perfect for us! Sharon was so great about being willing to meet as many times as needed to fine tune all the details, and helped me decide how to incorporate our lost loved ones as well as gave many other great suggestions! She is experienced and worked so well with all the other vendors. She really does a great job of helping the whole ceremony come together! She is flexible, true to her word, and really goes above and beyond to listen to the needs of the bride and groom to deliver exactly what they envision. Sharon is a complete joy to work with, and has a soft, romantic way of leading ceremonies into utter beauty. She made my day so special and is more than just an officiant now, she is a cherished friend. It was by fate that my husband and I got together, and I truly believe it was meant to be that Sharon help lead us into our future!
PETALS AND PROMISES responded with the following comments:
Thank you so very much. I am so fortunate to be privileged to marry amazing couple's and many become cherished friends, as are you. This wedding was so completely epic, a reflection of the two of you, 700 hundred of your closest friends and family. I am so honored to have been part of your adventure of becoming husband and wife. Thank you and have the merriest of holidays, I know you will!! Rev. Sharon Vollett, Petals and Promises.
Stephanie said…
My husband and I are very grateful to have been able to work with Sharon on our wedding day. She was excellent to work with and made our ceremony absolutely memorable. She is attentive and very professional. She has countless suggestions to create the type of ceremony that you are looking for. She took our suggestions and highlighted the details that were most important to us. Her demeanor had such a calming effect on my husband and I and we did not worry about the details of the ceremony in the months, weeks and days leading up to the big day. She had beautiful ideas to incorporate our son into our ceremony and was very conscientious that his participation was highly important to us. She helped us make our wedding ceremony focused on family and love. There was not a dry eye in the audience by the time we said "I Do". We highly recommend Sharon and were very fortunate to have her officiate our wedding.
Jessica said…
I absolutely loved Rev. Sharon Vollett! We knew she was the one when I found her on one wedding site, and my husband had found her on another. We basically showed her site to each other at the same time and knew she had to be the one! She had a ton of ceremony styles to choose from, and she even let me combine two ceremonies! We wanted a nondenominational wedding, and I was extremely worried because I had been to a few nondenominational weddings that were just plain boring. This one was beautiful. She also has been doing this for a long time, so she had great ideas and helped make our wedding absolutely perfect! She suggested that my husband walk down the aisle with both our mothers, and everyone thought that was adorable. A wedding is such a stressful event to plan, but when you speak with Sharon, all of your worries just disappear. She is a very calm, professional, and positive person, and she has such a great spirit about her! I would recommend her to everyone! Thank you so much Sharon!

Stephanie said…
My husband and I were going to get married at the courthouse but we had extra people coming into town and needed to have a ceremony. I asked the venue if they had any suggestion on officiants and they sent me to petals and promises. The wedding was in two weeks and we had no one to marry us, I met up with Rev. Sharon and we put together the vows it was simple and easy and it only took 20 minutes. The ceremony was beautiful and the Rev. Sharon did such a great job! She was patient with me as I giggled my way through the vows and made me feel like it was OK to have a moment. Lots of laughs through the vows it got good when the best man dropped my ring and I completely lost it and fell on the floor laughing. My wedding was memorable and it is the highlight of our conversations during the holidays! Thank you Rev. Sharon for making our day special!
PETALS AND PROMISES responded with the following comments:
Thank you so much Stephanie. Your wedding was so sweet and fun. All of the people who love you both were there. The giggles, the ring falling and rolling across the floor, we all lost it and the laughter was part of the charm of your beautiful wedding. I am so happy you have this precious memory to fill your hearts with joy and laughter. Thank you again, and love and happiness to you both. HAPPY HOLIDAYS!!!
Sharon was an absolute pleasure to work with. I could tell that we made the right choice after our first meeting with her. She really made Jackie and I feel at ease while discussing our different options for the ceremony. On our Wedding day, Sharon was a rockstar! She eased everyone's nervousness, by discussing the ceremony and giving everyone their jobs. Our wedding was magical and she was the major reason why! After the ceremony I got many compliments, but most of those compliments were about how wonderful Sharon was, and I agree! I think Sharon is the best!! I highly recommend you use her! You will not be disappointed.
— Patrick and Jackie

We were looking for an officiant, and were completely overwhelmed. It was critical that whoever performed the ceremony could help us express our love to our friends and family. We called Sharon and were surprised with the speed of her response. We were able to meet with her within a week. We walked into the meeting with little idea of what we wanted the ceremony to look like. She provided us with multiple samples which helped us feel at ease with her competence and experience. She had numerous wonderful scripts, and we found that we couldn't choose between 2 or 3, her solution was to create our own ceremony by combining and rearranging. She also allowed us to include a poem that has a certain significance to us. We were already legally married, and just wanted to have a ceremony in front of friends and family as our legal ceremony was rushed. It was important to us to have a non-religious ceremony, and we wanted to do a hand-fasting rather than a ring exchange. Sharon worked with us, exchanging numerous emails and phone calls until our ceremony was exactly how we wanted it. She exhibited patience and professionalism, and seemed to genuinely care about the quality of our ceremony. In areas where we were unsure, she offered valuable opinions that showed her expertise and made us feel that we truly received a unique ceremony. On our wedding day, she showed up early and warmly greeted us. She was confident and calm. Her peaceful demeanor set the tone for the whole ceremony. She spoke clearly and warmly, at a perfect volume and pace. Because of her, all of our friends and family were able to feel the deep and profound love we have found, there was not a dry eye in the audience. Even Sharon teared up, which further shows her sensitive and compassionate energy. Sharon was perfect for us, she was everything we wanted. Our ceremony was nearly 3 years ago, and still our friends and family talk about our perfect hand-fasting. Thank you Sharon!
— Roxana and Danielle
Jess, Braden, Kassidee, and myself would like to thank you for making our wedding ceremony so memorable. The kids are still talking about their involvement in the ceremony. That was so important to Jess and I to have the kids be apart of the ceremony also. Thank you so much for your patience, thoughts and ideas for the perfect beginning to our life long journey.
Sincerely,
— Jess and Stephanie

Our wedding was very short notice, and after posting on a website she was on, Sharon got back to me the very next day. In fact, she was the only one to reply back to us. We came and visited her to talk about the wedding arrangements and she was very warm and understanding about our needs. She has lots of very sweet wedding vows and different little ceremonies that you can do, we chose the Rose Ceremony which was very sweet and special. She was very helpful to us and had many connections that she used to make our wedding very special, even with only 1 week of preparation! Sharon is a very nice and loving woman and we loved having her perform our wedding ceremony.
— Kyle and Megan
Sharon–
WOW… no words could describe what the rose ceremony meant to us, or the appreciation we feel towards you for including that. The universe truly guided us to you for a reason. I loved it… You managed to capture the spirit of our family by only meeting/talking with us a few times! Our ceremony was beyond our greatest expectations because of the heartfelt time and energy you put into it, you are truly gifted at what you do! Thank you so very much Sharon!!
— Nicholas

Private User said…
Our justice of the peace got in a car accident an hour before our ceremony (she's okay thankfully!), but we had to scramble to find someone within 15 minutes. I called Sharron and within 2 minutes she called me back and was nice enough to come to Big Cottonwood Canyon from Salt Lake City to marry us! She is super sweet, very responsive and a life saver. I recommend her over and over again!
Todd said…
Sharon was so amazing. In a last minute pickle I Google's officiates and her picture popped up and I knew that is who I wanted. She met with me and my two children (my fiance was working) and we selected what we would like. She personalized it and included our children in the ceremony (which meant a lot to us). It was so beautifully worded and just so perfect. Our family even kept commenting what a beautify job Sharon had done. I even forwarded it to family who could not attend and they loved it. The ceremony made me teary eyed more than once, she really channeled who we were. I will forever keep in touch with her and keep Sharon updated and hopefully she will be willing to do our kids weddings in many many years.
Jennifer said…
Sharon was wonderful! I have a very busy schedule and planning a wedding on top of it, I was at my max! She was very flexible with my schedule and made everything work. When I was finally able to meet with her and she listened to what was important to me, she pointed out what she thought would be perfect for us and she nailed it! After reading the first page I was in tears. Every action and word she said was so professional and down to earth. I would not have changed a thing. She made our day absolutely perfect and remember able! Thank you Sharon!
Danielle said…
Thank you Sharon vollett for doing an amazing job on our wedding day! The vows were perfect and made everyone laugh. Everyone wanted a copy of them. You were very kind and thoughtful through the whole process. Thank you so much! I'll be calling you when it comes time to renew our vows. Thank you again.
— Mr. And Mrs. Farley
Ashley said…
Sharon officiated our wedding and was wonderful. She was easy to work with and gave our vows her attention and care. She was flexible and made sure our vows matched our relationship and personalities. Everyone commented on how beautiful the ceremony was, and that is thanks to Sharon. Thank you for the great service you provide, Sharon!
Stacie said…
Rev. Sharon Vollett truly brought peace and magic to our wedding. Her words and her calming presence beautifully connected not only my husband and I to each other, but to our invited family and friends. I was so happy that the family members who had expressed disapproval, based on religious views of a woman performing the ceremony, ALL approached me afterwards to express how their hearts were so opened and how they uncharacteristically cried thru the ceremony. She influenced my peace of mind and heart from the moment we met till the day of the wedding so profoundly. I will always be thankful to her for using her gifts to make my wedding day so sweet. Thank you Sharon!
— Sincerely, Stacie Tahy
PETALS AND PROMISES responded with the following comments:
Thank you so much Stacie. It is always such a gift to meet sweet, loving people and together create a ceremony that will remain in your hearts for a lifetime. Your words expressing your experience, and your family's experience of your beautiful celebration of marriage is my joy. Love and happiness, Sharon
Christi said…
We were planning our wedding in Park City from Toronto Ontario, and after a few conversations and emails Sharon was able to get to know my husband and I very well even though we never met her in person before the ceremony. We filled out her questionnaires and you could tell she put a great deal of time and thought into writing our ceremony. She allowed us to read the vows beforehand so we could make any changes, and met with us both right before the ceremony to make sure everything was going well. My mom and godmother both mentioned to me how much they enjoyed the ceremony and that Sharon stayed afterwards to speak with the guests, which my family really appreciated. You can tell Sharon truly cares about writing the perfect ceremony for her couples, and we got exactly what we wanted.
Jessica said…
This review is long overdue. Sharon was a treat to work with from our initial contact. She is extremely patient and attentive. We met with Sharon a month prior to the ceremony. She spent time to get to know us and listened to what WE both wanted. It was very important to us that since we are blending our family together our 5 children played a special role in the ceremony. We wanted our ceremony to be extremely intimate. During our meeting, my husband and I read through all of her ceremonies and we were able to put together our own unique ceremony. I loved that she sent us the final ceremony for our review a week prior. Some minor changes needed to be made which she fixed ASAP. Now the big day finally arrived, and naturally things don't go according to plan so we were 1.5 hrs late and yet she was still patient, smiling and willing to accommodate us. Everyone loved the tying the knot portion of the ceremony. In our opinion the ceremony is the vital part of a marriage and we appreciate Sharon for making it a moment that we will cherish forever. You are truly a Godsend!!!!
Melise said…
Sharon was so wonderful to my husband and I! She is very personable, and accommodating. She helped make our ceremony just the way we wanted it! I would recommend her to anyone getting married!
Ashley said…
There are a very few occasions in your life that are as important as your wedding day, it is important to have an officiant that you can connect with and give your trust to. Sharon did just that for us; she has a way of capturing you as a couple and putting your relationship into words. I loved how she included our daughter into our ceremony to make our wedding day just as special for our daughter. I can not express how grateful we were to have shared our day with Sharon. I would highly recommend Sharon to anyone who is looking for an officiant for their special day. You will receive more than you would ever expect from an officiant.
Sharon is ideal for your wedding! We were referred to Sharon by the Homestead Resort in Midway, Utah on Valentine's Day. Communication was superior and we met in person three days before the wedding. The wedding ceremony was tapered to our individual style and personalities. The ceremony at Homestead Resort was elegant, romantic and intimate. We did not require a rehearsal for a second wedding. We highly recommend Sharon for your wedding. Make only one communication and call Sharon.
— Brion and Lori
Jimmy said…
Given the short notice of our wedding, Rev Sharon Vollett made the most wonderful day of our lives come to life. She worked with us in making our day one that we will never forget. With just even the simplest of ideas she made it into a day I could never have even imagined with the beauty of the area she helped us choose. For anyone wanting to get married I would highly recommend her as she not only was personable, but very professional. She will make your special day one you always will cherish!!!
Gayle said…
Sharon conducted our ceremony so beautifully, she really made us feel like it was our very special day. All of our guests were saying that they felt that she made our wedding extra special for all of them. Sharon made everyone feel welcome into our home, where the ceremony was held. I have told my friends about her and as I understand, she married my friends Jim and Mike.
Katelyn said…
Sharon Vollett was so sweet and wonderful to work with. I'm atheist and was unsure I would find someone that not only would understand, but would cater to my needs. It only took one meeting with Sharon to come up with something my husband and I were completely happy with. I couldn't have asked for anyone better. I'm so glad Sharon was a part of my wedding, I feel very lucky. I would recommend Sharon to anyone and everyone. Just wonderful!
Stacey said…
My husband and I had a destination wedding at Arches National Park in Moab, UT. Sharon was wonderful in helping us develop the perfect ceremony. We were hoping to have a small, intimate and meaningful ceremony that included both our family and guests…and that's just what Sharon delivered. She helped to make our wedding day perfect. We are so grateful to have found Sharon.
Kara said…
Sharon was amazing! She was very responsive, sweet, and flexible. From the very beginning, Sharon was by our sides helping us out with any questions we had. She understands that planning for a wedding is a very stressful time and she helped us with so much. Sharon was a great speaker and did such a wonderful job. We couldn't have asked for anyone better!
PETALS AND PROMISES responded with the following comments:
Kara and Chad thank you, your wedding was so beautiful and the two of you so amazing. I enjoyed your wedding, your wonderful families and the venue was perfect. Again thank you so much for the privilege of marrying you. Love and happiness, Sharon
Jenny said…
I am so grateful we were able to have Sharon officiate our wedding, she is a tough one to schedule in because so many people refer her and love her style. We made it clear we wanted a non denominational ceremony without any religion and she was open to whatever made us happy. Sharon made us feel so comfortable during what can be a nerve racking time! Meeting with her beforehand to discuss what we wanted and allowing us to put together the perfect ceremony catered to our needs made the biggest difference. We had a very intimate ceremony outdoors in the mountains and it was perfect for us as were our vows. Sharon came recommended to me from a wedding photographer and I highly recommend her. Thank you Sharon for being a part of our special day.
Kim & Lanny said…
If you are reading this review, then you have already found Sharon online. She is without a doubt the best decision i made when planning our wedding. If you Choose her as your officiant, I promise you will not be sorry. Sharon was kind, professional, and really helpful when quick decisons needed to be made. With one meeting she listened intently and took down some notes, and shortly before the wedding found the perfect ceremony to fit our needs. At the ceremony I had forgotten a table for our sand ceremony, we were in a beautiful garden and not a table in sight. Without hesitation Sharon kicked it into gear and manage to fashion a table out of a cardboard box and two chairs and placed a near by cloth over the top and vualla we had a table. I had no idea this was even a problem, I was hidden behind some bushes waiting to make my entrance. Sharon took care of it so I didn't have to stress about it. Once the ceremony began i felt as if I were in a dream and it was just he and I staring into each others eyes. As i'm writing this I still get chills of excitement remembering how beautiful and smooth the ceremony flowed. It was like silk in the wind. We could not have been more pleased. She did a phenomenal  job. many thanks to Sharon we loved her. Best and Warmest regards Kim and Lanny.
See more Reviews on Wedding Wire