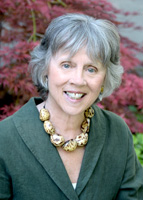 Sharon Vollett
Your Personal Online Wedding Officiant
With over 20 years experience, I will personalize the ceremony to make this amazing moment memorable.
Wedding Checklist
Complete the form below to supply me with with all the information I will need.
Apply for your license online at marriage@utahcounty.gov, and pay their fee of $80.00. (I was told possible $20.00 discount, email me)
For the application you must have a Drivers License, Passport or Legal ID, you will copy it and take a selfie, and the pictures must match. (Don't get discouraged if it takes more than one try, a groom with a beard finally made it work after 10 tries)
ONLY available at Utah County, and it can all be done online.
Upon application you will receive a digital worksheet for officiant that you will send to me for completion.
Pay my fee of $99.00 (on this website)
The digital worksheet has a QR code that correlates with your application and when I submit it, your digital Legal Marriage License is sent to you within one hour, and a recorded paper copy is automatically sent also.
Yes, you can change your name with the digital copy. YOU ARE NOW MARRIED!
Call or email me with any questions. CONGRATULATIONS!

Office: 801.842.4252
Email: sharon@petalsandpromises.wedding