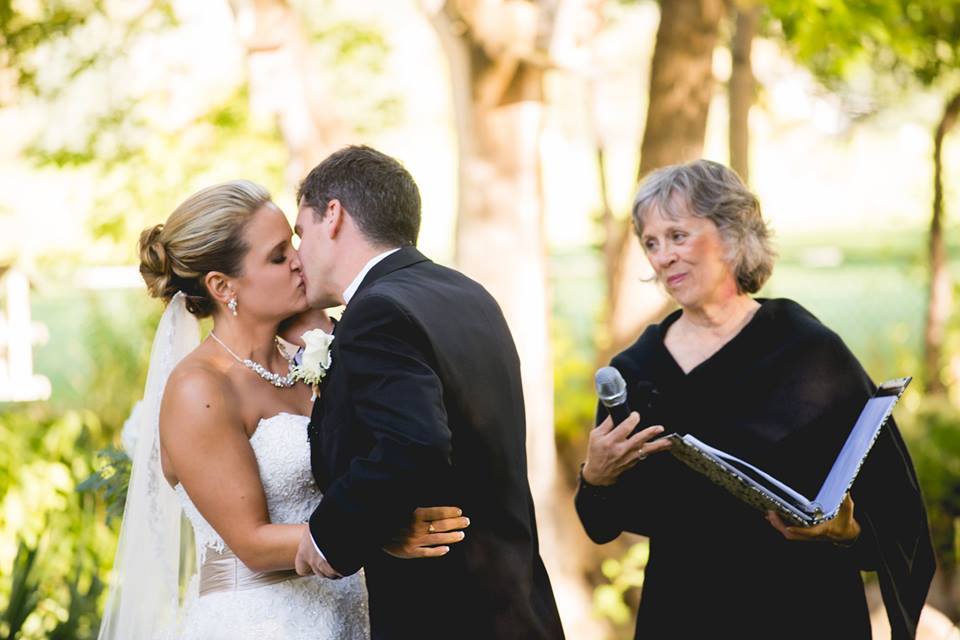 A wedding ceremony goes beyond anything you have yet experienced. It is a rite of passage, a declaration of your love, and a statement to the world of your commitment to each other as a married couple.
A wedding is the celebration of that love, that moment, for each other, everyone, and everything by the magic and power of the words, "I love you," and "I do."
It is always an honor and privilege to assist in creating the ultimate language that is spoken from the heart, and written as wedding vows.
I welcome the opportunity to assist you in choosing or creating the perfect vows for your celebration.
Ceremonies are as unique as each couple. They vary from traditional, non-traditional, to including the candle ceremony, rose ceremony, hands ceremony, or the sand ceremony, whichever one best compliments the couple to be wed.
When children are involved I create special commitment vows spoken just to them, it is sweet and emotional, completing the circle of love.
This day is the beginning of your life together, and the ceremony began the moment you said, "yes."
Make your Utah wedding…….
Your dream, your day, your way!